Rubén Redon i Carví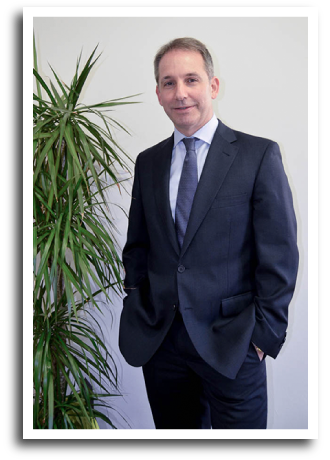 Rubén has a degree in law from the University of Barcelona (1986).
He has been a practicing solicitor since 1986.
He has specialist training in society law, inheritance law, tax law, economic management and company labor law.
He has twenty five years' experience in legal management of judicial procedures in civil, commercial, penal and labor law, and in litigation services.
He has been involved as a secretary and assessor of administration councils in many commercial societies.
He has also been involved as a trustee in the drawing up of inventories, liquidation, and the sharing out of inheritance and estates.
He has been an assessor in joint ownership and estates.
He has also worked on the planning and tax management of companies and estates and assisted in inspections.
He is a director of Bufet Redon, a professional firm specializing in providing management advice for companies, professionals and self-employed people.
He is a director of Assessoria Empresarial Adviser, a professional firm of advocates offering legal advice and litigation services.
He has joined Pau Claris Advocats, where the legal specialties of the advocates that make up the firm are closely co-ordinated and there is broad collaboration with a network of solicitors and legal firms in other Spanish cities, the European Union, and America.
For further information visit bufetredon.com

C. Pau Claris 97 - 08009 - Barcelona | T. 93 318 59 70 | info@pauclarisadvocats.com